Economical, convenient delivery system for pharmaceutical and diagnostic applications
Dropper Tip Assembly Package Components
The James Alexander Corporation dropper tip assembly package offers a convenient delivery system with a wide variety of applications for the pharmaceutical and diagnostic industries. James Alexander's dropper tip assembly consists of a sealed glass ampoule or ampoules containing a precisely measured amount of product, a flexible plastic tube and a precision dropper tip.
Glass Ampoule – The ampoule composition may be either USP type III soda lime glass or USP type I borosilicate glass.
Flexible Plastic Tube – The plastic tube is a copolymer composition
Precision Dropper Tip
Filter Disks are available.
Add the new Patent Pending THE ACTIVATOR® for easy activation of the dropper tip assembly.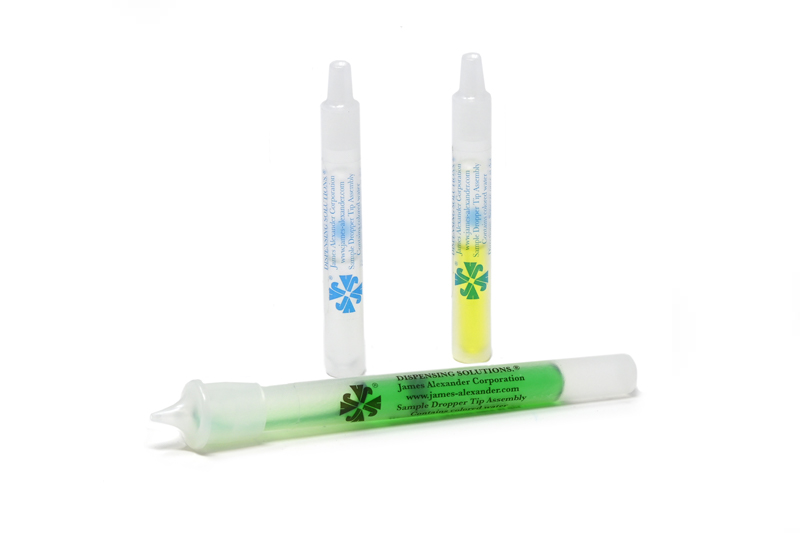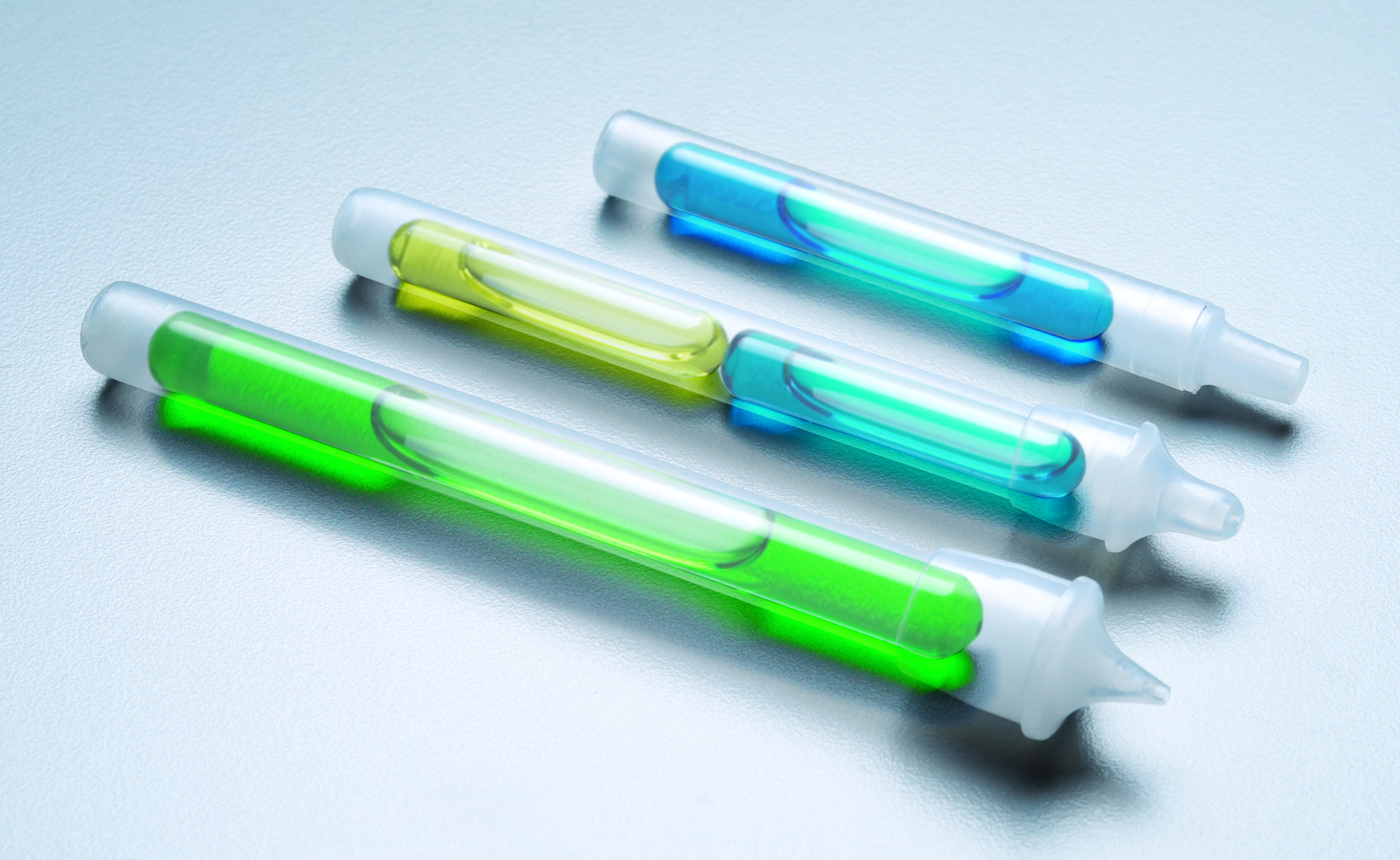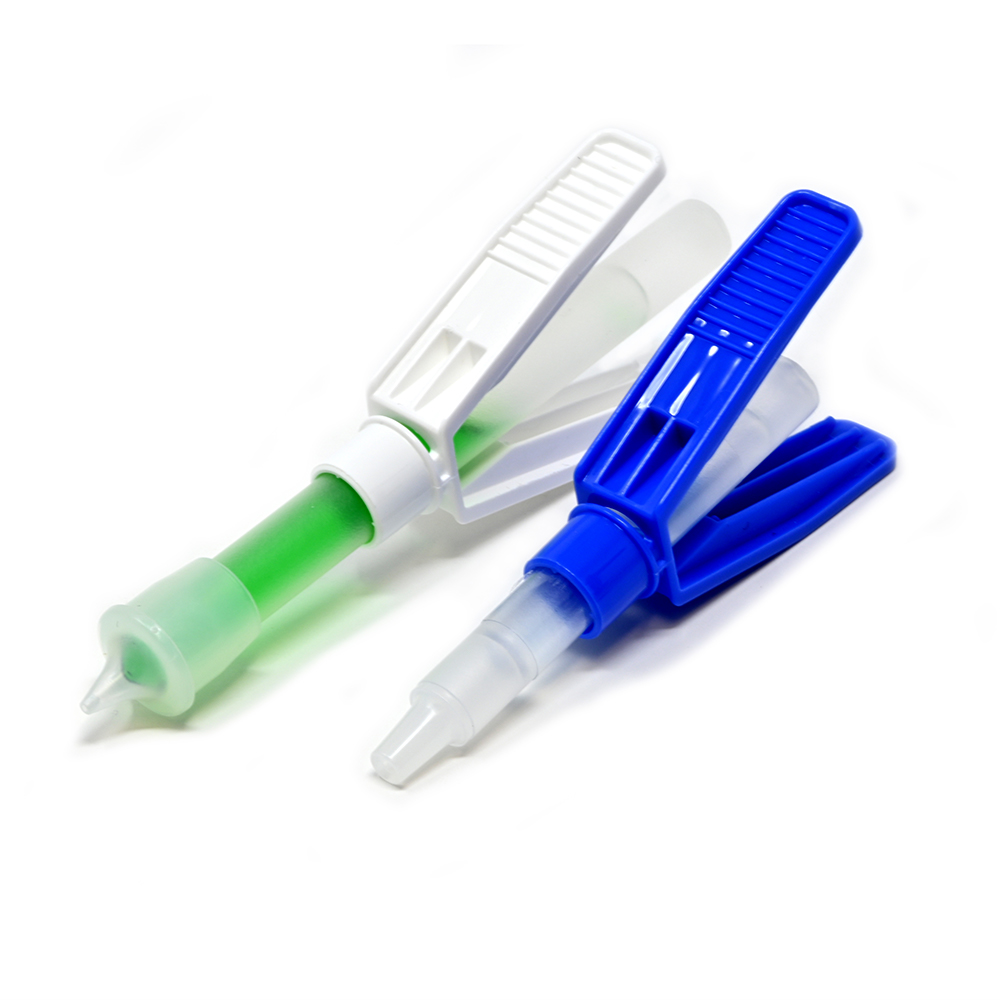 Contact us for more information about dropper tip assemblies.